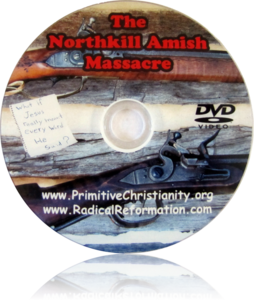 The Northkill Amish Massacre Documentary Video DVD
Author:
Dean Taylor & Mike Atnip
Price: $4.88
Free USA shipping!
The Northkill Amish Massacre is the story of the Jacob Hochstetler family, which chose to not resist an attack on their house by the French and Indians during the colonial days of the American continent. This documentary looks at the effects of Jacob's decision, and challenges the viewer to consider the question of whether Jesus was serious when He said, "resist not evil."
Look for similar items