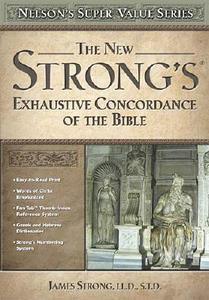 The New Strong's Exhaustive Concordance of the Bible KJV
ISBN:
785250565
Price: $15.88
Free USA shipping!
This classic reference volume celebrates a century of use with this modern edition, featuring the words of Christ highlighted and emphasized, and a handy topical index to the Bible.
A favorite for decades, Strong's numbering system is cross-referenced to many other important study tools.
Includes exclusive Fan-Tab index system.
Look for similar items