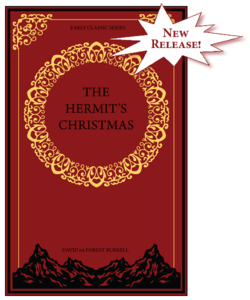 The Hermit's Christmas - David Burrell - TGS International
Author:
David DeForest Burrell
ISBN:
1936208598
Retail Price:
$9.99
Price: $8.99
Free USA shipping!
As a hermit teaches his visitors about the true meaning of Christmas, he is forced to examine his own heart. This intriguing story is set in the Middle Ages, probably toward the end of the Crusades. The lessons will inspire readers to reflect on their view of Christmas and their relationship with God. Hardcover with gold embossing. Originally printed in 1912. 56 pages.
Look for similar items