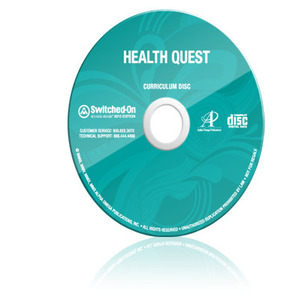 Switched On Schoolhouse Health Quest Elective Grades 4-7
Grade:
4-7
ISBN:
9780740324000
Retail Price:
$54.95
Price: $51.25
Free USA shipping!
Looking for an elementary health course? You've found it! Switched-On Schoolhouse Health Quest is specially created for grades 4-7. This colorful, one-semester course covers topics such as personal hygiene, fitness, exercise techniques, and personal and ecological stewardship. This fun, computer-based course is biblically based. Includes quizzes and tests.
New for Switched-On Schoolhouse 2012:
Customizable transcript
Past-due report
Free-form, text-based parent journal
Improved print flexibility
F3 Student Search function
Parent Toolbox with Reading and Activity Logs
Bible Lookup
Attendance tracker for multiple students
New themes, avatars, audio feedback, graphic theme selector, enhanced custom assignment editor, user interface, and additional upgrades!
Look for similar items