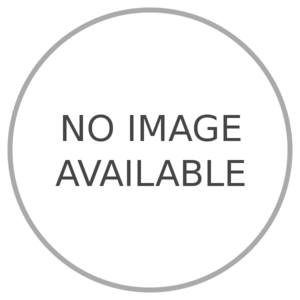 Spelling Power 4th Edition
ISBN:
1888827394
Price: $64.95
Free USA shipping!
Spelling Power 4th Edition by Beverly L. Adams-Gordon
All New Design! 4th Edition Spelling Power
    This famous, award-winning spelling program by Beverly L. Adams-Gordon just became better. Now featuring 21st century technology, it still teaches solid back-to-basic spelling skills. Since 1994, Spelling Power has given home educators the perfect way to teach comprehensive spelling skills to their whole family. (See What's New in Spelling Power.)
    Your students will use this research proven program to master the 5,000 most frequently used words. These words are divided into 11 levels based on their usage. Each level of Spelling Power's unique word list is then further organized by phonetic principles and spelling rules.
    Additional words that your students needs to master are taken from your student's own writing errors and added to your Spelling Power program using the provided resources. Your students continue to study each of these words until they have spelled them correctly at least once. Then Spelling Power's spiral curriculum approach of repeated, spaced review assures your students will master every word they study. And your students will master them! Spelling Power's six levels of built-in review guarantees that every word taught will be mastered.
    Multi-sensory study steps, inductive learning activities, interesting skill-building activities and games, and the incorporation of spelling into the rest of your curriculum are integral aspects of Adams-Gordon's Spelling Power program. Everything you need to teach each of your students spelling skills to the college level is contained in this one easy-to-use, step-by-step curriculum package. You'll even find everything you need to know to teach them proofreading and dictionary skills.
Enhanced!
Teacher's Resource CD-ROM
Every form and resource printable from home computer.

Searchable List selecting words to review from writing.

Charts provided for all 47 Group Rules.

Printable Activity Task Cards.

New bonus skill-building activities aid learning.

Students love the included Spelling Power Digital Tutor.
New! 
Spelling Power Digital Tutor
Allows parent to create custom lists for each child.

Offers learn, drill, and test activities for each word list..

Tracks multiple children's progress as they master words..

Provides printable progress reports.

Use during skill-building activity time for drill.

 21st Century tool that makes spelling drill fun.
Updated!
Quick Start DVD Seminar
Step-by-step guide to using the Spelling Power program.

Shows real home school families using the program.
Reflects changes made in the New 4th Edition..
DVDs chapter feature makes reviewing steps easy.
Features author Beverly L. Adams-Gordon.
High Quality Photography & Graphics.
Even if you are new to teaching, you'll find that Spelling Power's all new, easy-to-understand Quick Start Steps and the included Quick Start DVD Seminar will help you give each of your students Spelling Power in just 15 minutes per day!
    As with previous editions, Canadian/British spellings are included in both the Flow-Word-Lists and the Searchable Word  List to make it easier for non-American spellers to use. These alternate spellings appear in brackets behind the American spellings in the Flow-Word Lists (for example: color [colour]). In the Searchable List, the words appear in the correct alphabetical sequence, with a reference to the alternate spelling. This allows individual teachers to decide which spelling convention to teach.
    For one low price you get the Spelling Power teacher's manual, the Teacher's Resource CD-ROM, and the Quick Start DVD Seminar. This one curriculum package is all you need to meet your entire family's spelling instructional needs for a lifetime. Don't be fooled by imitators… your family deserves the original "big Orange" Spelling Power program written for home educators by a home educator.
We homeschool our own children and we use this curriculum ourselves. See for yourself why this is one of the hottest homeschool books on the market today!
Look for similar items