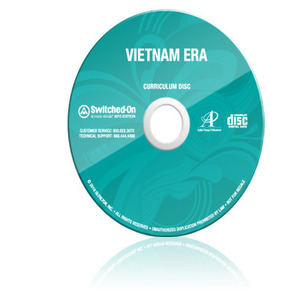 SOS Switched On Schoolhouse Vietnam Era 2011 Edition
Grade:
9-12
ISBN:
9780740324093
Retail Price:
$33.95
Price: $32.35
Free USA shipping!
Give students a closer look at America's involvement in the Vietnam War with SOS Vietnam Era! This in-depth, computer-based elective for grades 9-12 examines the reasons for the United States' involvement in Vietnam and the consequences of the long, unpopular war that claimed the lives of 58,000 Americans and three million Vietnamese.
Presented from a biblical worldview, this multimedia-enriched, six-unit elective features eye-opening educational lessons that present the hard facts on Vietnam's role in the cold war, the United States' military strategy on the ground and air, the anti-war movement, the invasion of Cambodia, the Paris Peace Accords, and the lasting effects of the war on future Americans and Vietnamese.
Look for similar items