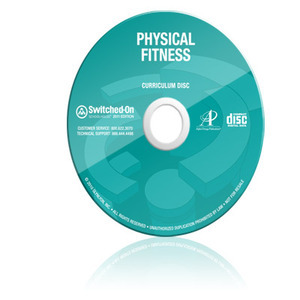 SOS Switched On Schoolhouse Physical Fitness Elective
Grade:
9-12
ISBN:
740324179
Retail Price:
$54.95
Price: $51.25
Free USA shipping!
Discover the benefits of healthy living with Switched-On Schoolhouse Physical Fitness for grades 9-12! SOS Physical Fitness focuses on the health benefits of regular physical activity and of a long term exercise program. As students progress through the course, they'll learn about basic nutrition, the importance of flexibility, cardiovascular health, muscle and strength training, and realistic goal setting. Students are also required to maintain and submit an activity log. Upon completion, students should be able to analyze the key components of successful physical activity programs; describe the three main types of physical activity that should be included in an exercise regime and the health benefits of each; perform basic fitness exercises; and identify motivational strategies to continue in fitness.
This is a single-semester course. 5 units. Grades 9-12.
Look for similar items