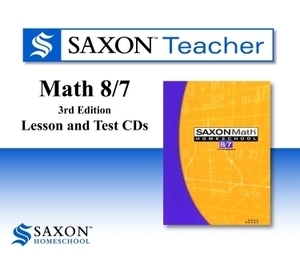 Saxon Math 87 3rd Edition Lesson & Test Teacher CD-rom
ISBN:
9781602773905
Retail Price:
$89.99
Price: $78.88
Free USA shipping!
Covers the content from the Math 8/7 Homeschool Kit, including instruction for every part of every lesson, as well as complete solutions for every example problem, practice problem, problem set, and test problem. Videos for each investigation are included as well.
The user-friendly CD format offers students helpful navigation tools within a customized player and is compatible with both Windows and Mac.
Look for similar items