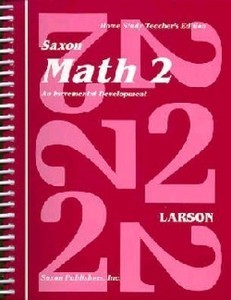 Saxon Math 2 Home Study Solutions Manual
ISBN:
9781565770157
Retail Price:
$59.50
Price: $89.88
Free USA shipping!
This homeschool teacher's guide accompanies the
Saxon Math 2 Student Workbooks
. Scripted lessons are included for each chapter, with dialogue, chalkboard sketches and more. Reduced student pages are also included for easy tracking and communication between student and parent. Lesson preparation lets teachers know the materials they'll need and any beforehand preparation. Answers are lightly overlaid on the reduced student pages. 735 pages, softcover,spiral-bound.
Look for similar items