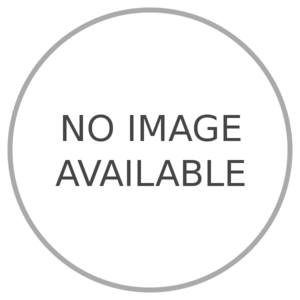 Notgrass Exploring World History Complete Curriculum Package
ISBN:
9781933410227
Retail Price:
$89.95
Price: $110.00
Free USA shipping!
Exploring World History
is a high school world history curriculum combining world history, world literature, and Bible. It helps high school students gain a fuller understanding of the past as they read the history narrative, read classic literature, complete writing assignments, and study what the Bible says about issues and ideas in world history.
Exploring World History
provides historical overview lessons along with focused lessons on key events, concepts, and people. It also includes surveys of daily life and culture. The Bible study lessons allow students to concentrate one day a week on the spiritual implications of what they have been studying.
Exploring World History is designed to be easy-to-use for parent and student. Each of the 30 weekly units has an introduction that features a summary of the material covered, a list of lessons, books required for that unit, and suggested writing assignments. Each of the 150 daily lessons (five lessons per week) includes the history text and the reading assignments for that day (and those in progress). A focused student can direct his own study, and the parent can offer as much interaction as needed. Depending on how fast your child reads and how much time he spends on the writing assignments, he may need an average of 2-3 hours for each daily lesson. Completing the full course provides your child with a year's high school credit in World History, English (literature and composition), and Bible.
The Exploring World History Curriculum Package includes three books:

Part 1: Creation through the Middle Ages (first semester)


Part 2: The Renaissance to the Present (second semester)


In Their Words: Original Documents, Poetry, Stories, and Hymns from World History (assigned readings)


This curriculum presents history from the perspective of faith in God and respect for His Word. Each unit includes a Bible study highlighting spiritual issues related to history. It is comprehensive, giving students an overview of world history from Creation to the 21st century. It provides a year's credit in three subjects. High school students can earn credits for World History, English (literature and composition), and Bible.
The history credit involves reading the lessons and the original documents (and answering the questions in the optional Quiz and Exam Book if desired). The English credit involves studying the grammar points (four times per week), completing the writing assignments, and reading the assigned books, as well as the poems, hymns, and short stories in In Their Words. The Bible credit involves answering the Bible Study Questions (mentally, verbally, or on paper) and reading the Bible study lesson for each unit. A considerable portion of the first third of the curriculum is Bible history. These lessons are also included in the Bible credit. Since the course involves three credits, students should expect to spend two to three hours per day on it--more or less depending on reading speed.
Look for similar items