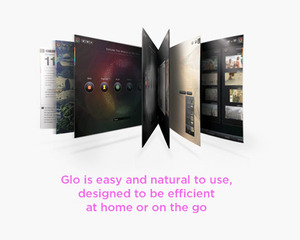 NIV Glo Interactive Bible Software DVD
Author:
Zondervan
ISBN:
981990207
Retail Price:
$89.99
Price: $69.88
Free USA shipping!
Glo is a new interactive Bible that brings God's Word to life through HD video, photographs, maps, reading plans, 360-degree virtual tours, and a unique zoomable interface for fast, easy, visual navigation on PC computers. Glo unpacks the Bible through 5 main lenses:
Bible
: The most read, most trusted NIV translation of the Bible in its natural order, with resources and media related to each verse.
Atlas
: See where major stories of the Bible happened geographically alongside map overlays, tours, photos, and HD video.
Timeline:
View when the events happened chronologically and visually through a zoomable interface.
Topical:
Address major life questions through relevant verses on thousands of subjects from leading pastors, scholars and other experts.
Media:
Browse biblical content by media type, including a huge collection of HD video, virtual tours, articles, photos, art, and more.
Additional features include:
Unique zoomable interface for fast, easy, visual navigation on PC computers
5 hours of HD interactive virtual tours
9,000 articles encyclopedia
2,000 high-resolution photographs
1,000 works of art
Animated maps and time maps
Interactive Atlas and timeline
Devotionals and reading plans
Note-making and journaling
Includes bestselling NIV Study Bible and NIV Bible Encyclopedia
Add-on architecture and online store
Globalized language interface
Timeline extensions to secular events
System requirements:
Microsoft Windows XP, Vista, or Windows 7 operating system with latest service pack installed
An internet connection
Dual core processor
1GB RAM for Microsoft Windows XP, or 2GB RAM for Vista or Windows 7
At least 18 GB of free hard disk space
ATI or NVIDIA video graphics card with Microsoft DirectX 9 support
DVD Rom Drive
Watch the short Introductory video below:
Look for similar items