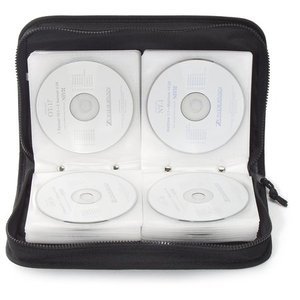 NIV Complete Audio Bible 66 CD Set
Author:
Charles Taylor
ISBN:
310436478
Price: $56.88
Free USA shipping!
More than a Bible you listen to, the NIV Audio Bible, Pure Voice is an experience that helps you enter into God's Word ... so God's Word can enter into you.
These Complete Bible audio CDs are voice-only and are narrated by George Sarris, a well-known spokesperson for several Fortune 500 companies and a talented communicator who has a passion for the Word of God.
This complete, unabridged, and digitally remastered New International Version (NIV) audio Bible brings Scripture to life one vivid recording at a time.
Retail Price 79.99
66 CDs in nylon zipper case.
Look for similar items