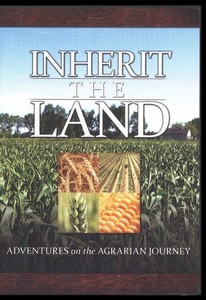 Inherit the Land: Adventures on the Agrarian Journey DVD
Author:
Franklin Springs Family Media
Price: $14.88
Free USA shipping!
The blessings of tilling the ground cannot be measured. Inherit the Land features families from across the nation, including the Michael and Susan Bradrick family in gorgeous Washington state, the Houk family in central Illinois -- who've been farming for three generations -- the Wilson family in Virginia, and many more! From a simple garden in a suburban backyard, to a full-fledged multi-thousand acre farm, or something in between, these stories will not only bless those that are contemplating an agrarian path, but all families that have a heart turned toward home and enjoy seeing a beautiful picture of family life. Be encouraged in your vision as you hear testimony of how these families have been blessed in their agrarian initiatives. 44 minutes on DVD with bonus features.
Look for similar items