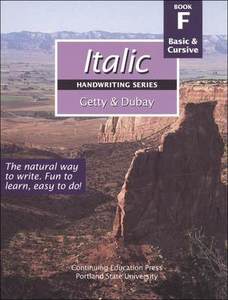 Getty-Dubay Italic Handwriting Book F Grade 5
Author:
Barbara Getty and Inga Dubay
Grade:
5
MPN:
964921553
ISBN:
964921553
Price: $10.48
Free USA shipping!
Designed to help older students learn how the English language works. Writing practice includes prefixes, suffixes, synonyms, antonyms, compound words, acronyms, analogies, metaphors, similes, idioms, and euphemisms. Fun lessons at the end help to celebrate the completion of this informative book. Illustrated. Letter height 6, 5, & 4 mm.