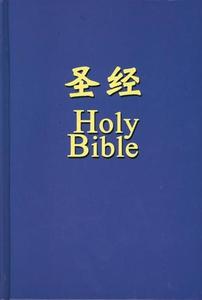 Chinese English Bilingual Bible Contemporary English Version Hardcover
MPN:
1585168939
ISBN:
1585168939
Price: $33.88
Free USA shipping!
Excellent resource for learning Chinese!


Written by authorities in the subject, Chinese/English Bilingual Bible (Contemporary English Version and Chinese equivalent) by American Bible Society provides an excellent foundation for your studies. American Bible Society's style is excellently suited towards the topic, and will teach students the material clearly without over complicating the subject.
Look for similar items