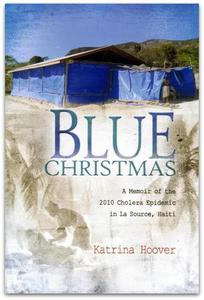 Blue Christmas - Katrina Hoover - TGS International
Author:
Katrina Hoover
MPN:
EN3037
ISBN:
9781936208371
Retail Price:
$11.99
Price: $10.79
Free USA shipping!
A Memoir of the 2010 Cholera Epidemic in La Source, Haiti
On the heels of the 2010 earthquake, cholera strikes Haiti. A student nurse from a glass and concrete stateside hospital spends Christmas inside a temporary hospital wrapped in blue tarp. There, standing out like brightly colored flowers in a desert, two missionary nurses gallantly race against time to save lives and offer hope—and they do it with a smile. This memoir of God's grace at work will inspire and bless you.
200 pages.
Look for similar items