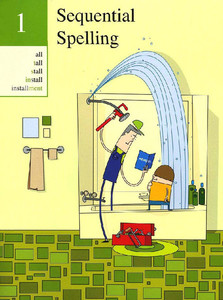 AVKO Sequential Spelling Level 1 Student Book Revised
Grade:
2
ISBN:
1935943073
Retail Price:
$10.95
Price: $8.48
Free USA shipping!
This Student Workbook holds pages with blank spaces for each day's spelling lesson (in sequential order) and an additional activity on the following page that uses words from the lesson. Activities vary, including using words from the lesson in a sentence, unscrambling words, filling in blanks, writing the definition of words the student is not familiar with, and listing words that contain a particular word family (like 'ake').
For use with Sequential Spelling Level 1 Teacher's Guide Revised.
Look for similar items