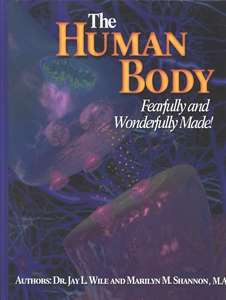 Apologia The Human Body Fearfully & Wonderfully Made Complete Set (Advanced Biology)
Author:
Dr. Jay Wile
Grade:
12
ISBN:
9781932012118
Retail Price:
$85.00
Price: $65.88
Free USA shipping!
Your students will be amazed at God's ultimate creation as they investigate the anatomy and physiology of the human body in Apologia's
The Human Body
. Sixteen 2-week modules cover the 11 major systems, and feature color illustrations, study guides, and experiments. Students need to have completed one year each of high school biology and chemistry before taking this course.
Parents please note that the reproductive system is covered in detail, including illustrations and descriptions.