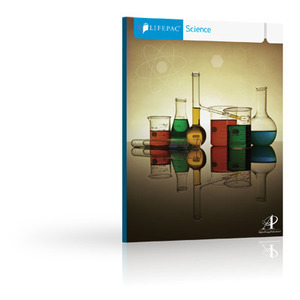 Alpha Omega Lifepac Physics 12th Grade Science Workbooks Set
Grade:
12
MPN:
SCI1200
ISBN:
1580957846
Retail Price:
$50.99
Price: $47.69
Free USA shipping!
Filled with interesting exercises, this Grade 12 workbook set includes ten complete, easy-to-follow booklets that provide an overview of upper-level science topics.
Lifepac science curriculum brings the physical world of God's creation into focus. Science content includes kinematics, dynamics, work and energy, waves, light, static and current electricity, magnetism, atomic and nuclear physics. Hands-on experiments are also included to improve student comprehension!
Each Christian-based, twelfth grade worktext contains consumable lessons and proven mastery learning techniques like student reviews, and self tests, as well as one removable teacher-administered test. 10 Lifepacs included. The Teacher's Guide must be purchased separately. Grade 12 .
Look for similar items