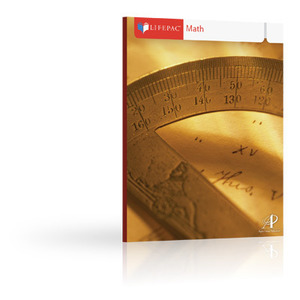 Alpha Omega Lifepac Math (Trigonometry) 12th Grade Workbooks Set
Grade:
12
MPN:
MAT1200
ISBN:
1580957471
Retail Price:
$50.99
Price: $47.69
Free USA shipping!
Repetition, drills and application ensure mastery of computational skills with
Lifepac
Math. Students will progress to higher-level cognitive reasoning and analysis as their problem solving ability increases.
This comprehensive set includes ten complete, easy-to-use booklets that provide an overview of important math concepts, along with applicable practice problems. Each worktext contains print-based lessons, student reviews, and self tests, as well as one removable teacher-administered test.
This set includes 10 Lifepac Workbooks for Grade 12 . Teacher's Guide must be purchased separately.
Subjects covered include:
relations and functions
special functions
trigonometric functions
circular functions and graphs
identities and functions
trigonometric functions
trigonometric functions
quadratic equations
probability
calculus
Look for similar items