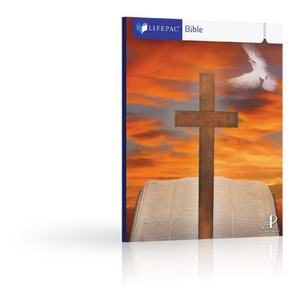 Alpha Omega Lifepac Bible 2nd Grade Student Workbooks Set
Grade:
2
MPN:
BIB0200
ISBN:
867170042
Retail Price:
$50.99
Price: $62.95
Free USA shipping!
Ready to teach your second grader Bible with the LIFEPAC program–but don't need the teacher's guide? Try the LIFEPAC 2nd Grade Bible 10-Unit Set! These ten consumable workbooks provide Bible lessons for an entire year. Each worktext includes full-color lessons, self tests, and a removable teacher-administered test. Self-paced, mastery techniques are combined with colorful illustrations and lessons entitled: who am I, the story of Moses, God and you, how the bible came to you, David's sling, God is everywhere, the story of Joseph, God and the family, God made the nations, God, His word and you.
Grade 2. Teacher's Guides Not included.
Look for similar items