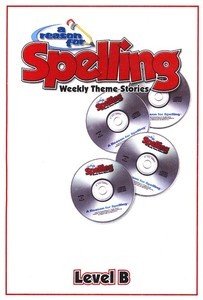 A Reason for Spelling Weekly Theme Story Cds Level B
ISBN:
936785837
Price: $35.88
Free USA shipping!
This is a set of 4 cds with a total of 30 lessons.
A Reason for Spelling Level B Theme Story CDs combines the latest research on how children learn to spell with all the strengths of traditional programs. It teaches highfrequency base words, plus hundreds of other word forms.
Values-based stories set the theme each week and help make spelling FUN!