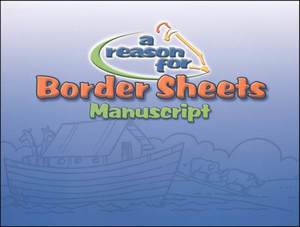 A Reason For Handwriting Manuscript Border Book
Grade:
K-2
ISBN:
936785799
Price: $22.88
Free USA shipping!
Special border sheets to use once a week. Students use their best handwriting to copy the "Verse of the Week," then color in borders. Publisher suggests these be shared with others as a means of witnessing. Approx. 96 pgs.
20 designs. 8.5" x 11"
Look for similar items