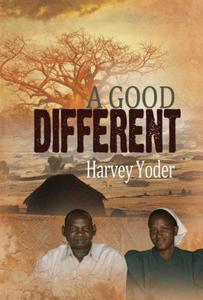 A Good Different - Harvey Yoder - TGS International
Author:
Harvey Yoder
MPN:
9781936208555
ISBN:
1936208555
Retail Price:
$12.99
Price: $13.69
Free USA shipping!
I am not taking care of you! You are not wanted here. You are worth nothing to me! Get out! Joyce cowered under the onslaught from her enraged mother-in-law. Weeping, the young mother clutched her baby tightly to herself and staggered out of the compound. Her weary body trembled all over, and nagging questions tormented her mind. Where was Musikali? Why hadn't he contacted her even once since going to the city? Was he still alive? Which was worse, the uncertainty of his absence, or the drunken beatings when he was home?
Surely nothing short of a miracle could redeem the shattered lives of this Kenyan couple, but a miracle is exactly what you will read about in this story. And not just one miracle, but many miracles. This book will make you marvel anew at the redemptive love of God that heals the brokenhearted and gives beauty for ashes. Softcover, 272 pages - includes 8 pg. black & white photo section.
Look for similar items